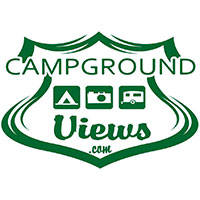 MARKETING FOR TODAY'S CAMPER
Times have changed for campgrounds, RV parks, and glamping destination operators. Because of macro environment changes, such as increasing fuel price, cost of living and an overall shift in consumer demand, no longer will campers be knocking down your door. Following the Covid highs, a park operator is now
presented with a unique opportunity to leverage marketing tools to beat expectations for your property and to increase your occupancy. When marketing to campers, many operators are not used to the shifted environment these campers face. Gone are the days of old school campers that walked around with a printed book under their arms. Your new generation of campers walk around with the internet in their hands. This connected camper expects to be able to find your park online easily and get the exact information they need to make the right decision for them.
We have the key to your new generation of marketing success. All you need to do as a park operator is provide campers with what they want, and in the format that they want it.
CHANGE IN THE MARKET
A few years back, Google performed a study in association with another entity, and found that 73% of affluent campers would book immediately upon seeing a video. That information is what created Campground Views. Campground Views has spent the last decade perfecting their technology to provide campers with the exact right information in the perfect format that those campers want, create a simple path for the camper to identify the perfect site for their desires and then book it.
You see, campers are all different. You know this inherently. You see it and experience it every day in your parks. Campers, when looking for campgrounds, RV parks or glamping destinations, aren't necessarily looking for a lot of text – people don't gravitate towards reading and they're not necessarily looking for just a photograph. Those do look nice, but don't really tell the full story.
Instead, they're looking for an experience like a Google Earth or Google Street View style, where they can actually step into your park, look around and take control of their options. The ability of a camper using a Campground Virtual Tour gives them that feeling of control.
Pre-booking, it's a unique dichotomy in the marketing world. You want to show people enough information to get them excited enough to sell them, but as operators, you tend to get a little bit nervous.
Are we giving them too much information?
Will they fear they made a bad decision because they don't really understand what our park is all about?
In the end, that doesn't really matter because the campers want it – they want to tour your park. Campers want to see the park for themselves (you already know this). How many times on a busy weekend do you get people coming in saying, "Hey, can we just drive through the park and check it out"? They're not looking to scope out the joint to rob it, they want to look around in order to find out if it's right for them.
Did you know – Virtual Tours for parks already exist? Campground Virtual Tours have already been around for more than a year and a half! (…….We'll get into more on what they are all about……)
Campground Virtual Tours is a tool. A dynamic marketing tool that gives power to the camper to feel comfortable with your place. It gives campers the virtual ability to tour through a park, with the very natural experience of the campground. Campground Virtual Tours by CampgroundViews are based upon video.
Remember that line above 73% of affluent travelers will book immediately upon seeing a video?
Well, that data is already eight years old. Now, fast forward to the present, where we've proven that all campers will book immediately upon seeing a campground video, when the camper can see it's right for them.
CAMPGROUND VIRTUAL TOURS
So what are Campground Virtual Tours?
Campground Virtual Tours is a technology built specifically for our industry. Campground Views has spent the last decade working with hundreds of RV parks, campgrounds and glamping destinations, perfecting this tool.
At its core, it's a video. And the reason it's a video is very specific. This is a differentiation point between the True Campground Virtual Tours and the copycats that are now out there. The True Campground Virtual Tours are based upon video because video is what people want.
Do you enjoy watching a slideshow or would you prefer to watch a movie?
Exactly – and that's the reason it's a video. Everyone would rather watch a movie. They want to click play and be entertained. Now obviously, you're not getting people watching this in a movie theater getting entertained. This is designed for people who are actually looking to go camping. Think about that. The person who hits play on these virtual tours is at the point where they're serious about staying at your park. As a result, these Campground Virtual Tours have created amazing results, that we'll discuss further in a little bit.
WHAT IS IT?
Back to what the Campground Virtual Tours are. A video-based tool. The user hits the play bar at the bottom left of the Campground Virtual Tour screen, and the tour begins. They can then use their mouse (desktop or mobile phone) to then look left, right, or up and down. Users can also hit pause to take a closer look around. That basic functionality works throughout the Campground Virtual Tour experience, giving the user the control to be able to look around and see the space as they desire. With our Viewer Road Technology, potential campers can see the width & depth of your sites and have the ability ("control") for themselves to navigate an actual tour of your park.
PROOF
In fact, Mama Gertie's RV Park, outside of Asheville, NC is a perfect example.
Mama Gerties is a bucket list destination where people with high end coaches will pay $200 – $250 a night to have one of the most amazing views available in an RV park. The RV sites are stunningly terraced into the side of a mountain. But that view requires RV owners to navigate a very steep and narrow drive to get there. The very reason why Mama Gerties has a Campground Virtual Tour.
The only negative reviews the park ever receives from campers are about that narrowness. In providing a Campground Virtual Tour, they are able to set expectations prior to the camper ever arriving. Campers can see and know exactly what that climb will look like, and if it's right for their vehicle.
It's game changing!……and there's more….
While touring a property using the Campground Virtual Tour, the user is also provided informational icons. These are completely unique, unlike anyone who is attempting to copy this technology. The icons are dynamically pulled from your underlying reservation engine, so when a user is looking at site one, two, or three, etc. they will get information about that site that will pop-up right on their screen. The display reveals the width/length of the site, the specific features and any other details that you decide. In addition to, and most important, there is a clickable direct link that opens to bring campers to your booking experience. No matter what your reservation engine is, these Campground Virtual Tours will work with it. They've already integrated with all of the major providers in the industry, and most likely yours is included.
For example: The camper then looking at site #2 can book it immediately. And that, in the nutshell, is what the Campground Virtual Tours can do for you.
Allowing people to tour your park, virtually drive the roads, see each site, click for more information and then book that site. As a result, campers know what they're getting into, have comfort when they arrive…………..and they book, book, book!
In fact, data shows that Campground Virtual Tours have increased online bookings as much as 244%. And, most importantly for you, Campground Virtual Tours decrease the number of inbound phone calls to parks by up to 40%. That's huge. Imagine receiving more bookings while doing less work. It's amazing. In addition to that, parks have seen doubling of the average length of stay from their guests.
So when evaluating potential marketing tools for your property, you need to go back to who your consumers are. Your consumers are campers and campers are all unique. They have different site equipment, different traveling group sizes, different pets, dog pens, patios, and all manner of variations that make them unique. They're so unique that you can't describe your sites well enough to appease them, and your photos just don't do the job. These virtual tours, honestly, were not designed with you in mind as a campground owner, but for the camper. That distinction is very important. Campground Views is one of the few companies in our industry that is focused solely upon the camper's experience, and as a result, they've created the perfect tool for campground owners, RV park operators, and glamping destination operators like yourself.
TAKE AWAY
When evaluating marketing tools to see how you can improve your operational needs moving forward, it's easy to see, you need to do one thing right now and that is to get one of these Campground Virtual Tours for your property.
To get more information, simply click the link below and visit their informational page. You'll find a video that walks you through the process. You'll find working demos, and a form there you can fill out for even more information pertaining to your specific property. Campground Virtual Tours are a game changing experience that are proven to work already by the best in the business. Don't fall behind on this technology, get out ahead of it and get it for your park.
Now that Campground Virtual Tours are here – They're for you and they work perfectly.