---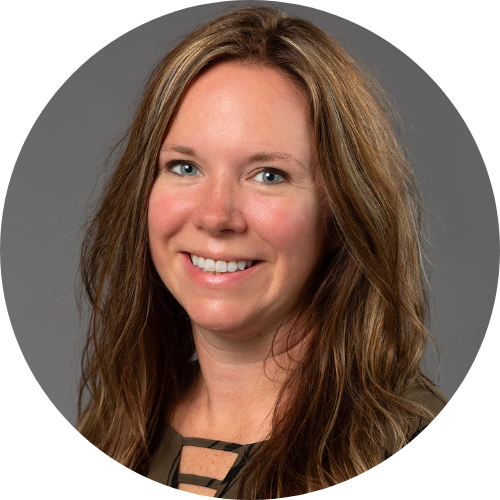 Angie Servi – JAMPS Strategic Development
Dr. Angie Servi graduated from Edgewood College with her Doctorate in Higher Education Leadership in 2017. She also holds a Master of Arts in Teaching from Austin Peay State University in Clarksville, Tennessee and a Bachelor of Business Administration from the University of Wisconsin – Green Bay. Angie has worked in the fields of Education and Leadership for over 17 years. She has led trainings for businesses across the state of Wisconsin focused on improving communication, understanding personality types and strengths, conflict management, team building and more. Additionally, she serves as an adjunct professor of Business for the University of Wisconsin-Stevens Point and Concordia University-Wisconsin. She is also a member of the Board of Education in the School District of Athens. Angie has been married for 18 years to her husband, Jim, and they have three children (Joe – 13 years old, Marty – 10 years old, Justin – 8 years old). They live in rural northcentral Wisconsin, near the dairy farm where she grew up.
---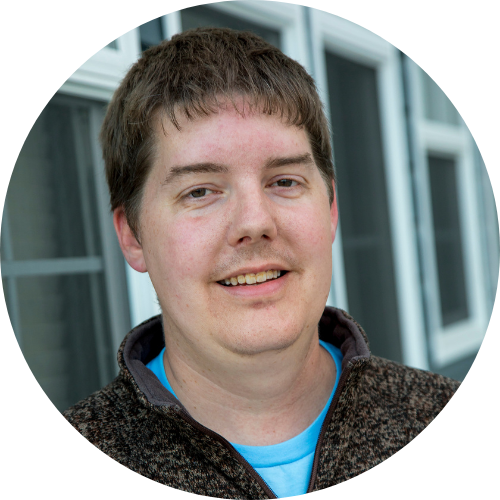 Ben Quiggle – Woodalls Campground Magazine
Ben Quiggle is the editor of Woodall's Campground Magazine and the Midwest editor of RVBusiness, both trade publications owned by G&G Media and serving the RV and outdoor hospitality industries. He is co-host of WCM's Park Update, a weekly podcast/video show focused on the outdoor hospitality industry and is a regular attendee/speaker at industry conferences. He is a graduate of Grace College with degrees in communications and journalism. Before working with WCM, he was an award-winning journalist with The Elkhart Truth and The Chronicle-Tribune, earning awards from the Associated Press for coverage of city financial issues. As a college student, he worked at a local NBC affiliate, WNDU, in South Bend, Ind., doing video work for breaking news stories and local sports. His wife of 20 years, Ferron, and his six children all live in Hillsdale, Mich., where they enjoy soccer, beekeeping, hunting, chickens and a variety of other activities.
---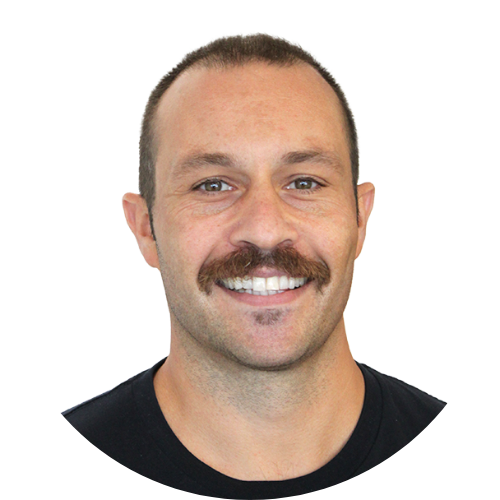 Blake Burris – Newbook
Blake Burris is a Senior Account Executive at Newbook and avid outdoor hospitality enthusiast. Blake is an expert at all things modern-day campground management and draws on his industry experience, teaching background, and enthusiasm for innovation to educate operators on new ways to improve business operations and drive revenue streams. He also has a passion for discovering the latest industry trends and integrations with a strong focus on enabling operators to deliver memorable guest experiences.
---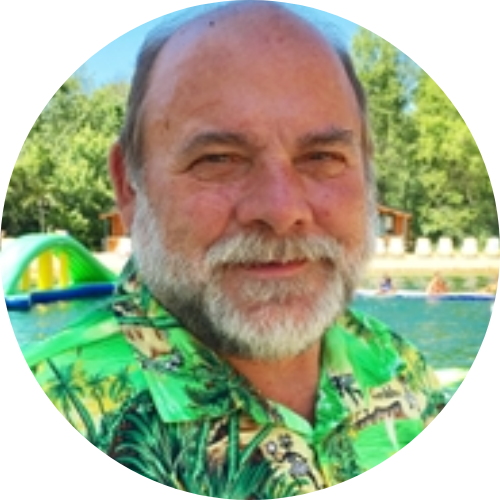 Bud Styer – Camping For The Fun Of It & Bud Styer Associates
In addition to over 40 years experience in the industry, Bud Styer is an owner and operations consultant for 14 campgrounds in Wisconsin and a National Consultant in the industry. He is the former President of the Wisconsin Association of Campground Owners (WACO) and member of Association of RV Parks and Campgrounds (ARVC). Bud, a member of both State and National professional associations, not only attends National and State conventions, but has spoken numerous times for the National Association of RV Parks and Campgrounds (ARVC), Wisconsin Association of Campground Owners (WACO), University of Illinois, Lewis University, IL, St. Mary's College, MN, and numerous State wide training courses. Bud is a committee member for the State of Wisconsin DNR, Governor's Small Business Committee, NFIB's Small Business Committee and Wisconsin's Business Voice Small Business Committee. At the local level, he actively participates in the Chamber of Commerce in five different communities in towns/cities near the Madison area.
---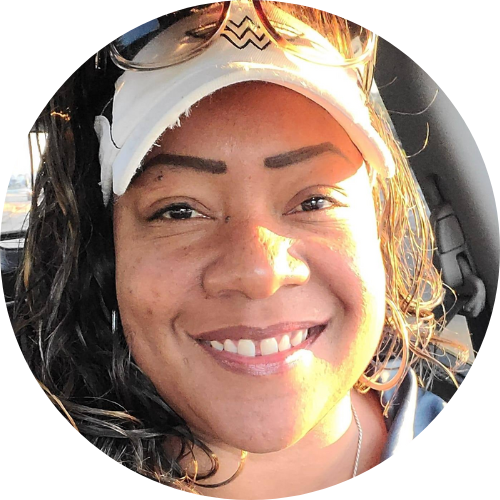 Carla Brown – Severson & Associates
Born and raised in Detroit, MI to Leroy and Ann Brown. Carla is the fourth of five siblings. Leroy, Gilbert, Carlos and Joann. Studied
at West Virginia University, She majored in Sports Management, and minored in Recreation. She also ran her own business called C
Mac Productions, emphasizing on photography and video editing out of Michigan.
---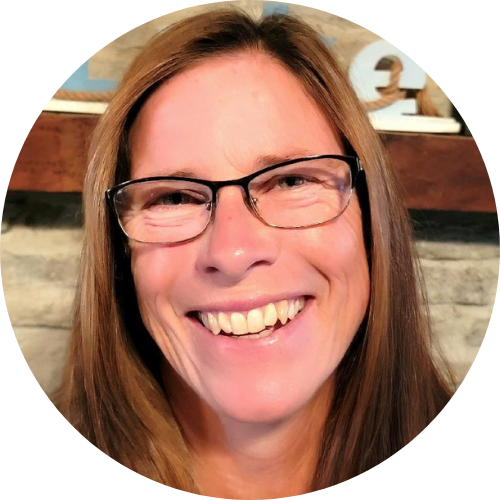 Christiane Palladino – Campground Owner & Founder of Paladin Consulting
With little experience in the camping industry, Chris and her father built and opened an RV Park in 1999. The park has grown exponentially with Chris as a hands on Director of Operations. Beginning with just a handful of customers, the RV Park has grown to be one of the best rated campgrounds in Indiana. The park offers 125 full service campsites, Cabin rentals and a Summer Beach Amenity that draws multiple demographics. Chris has been involved in the Indiana Campground Owners Association for 20 years serving as secretary, treasurer & president. Learning from all the experiences over the years, she has developed a business model that has streamlined the campground business' operations. She is now a multiple business owner, expanding into cabin resorts and founder of Paladin Consulting.
---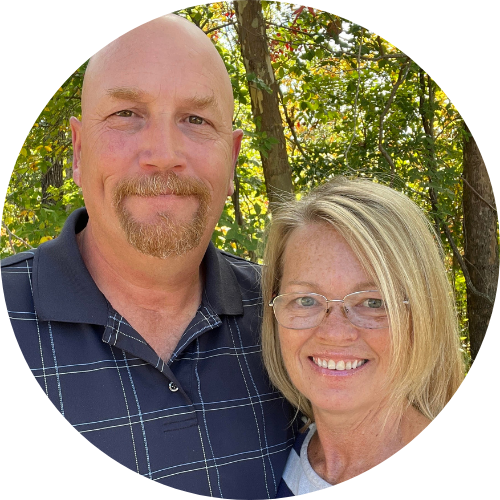 Dan and Tammy Hamm
My husband and I come from the corporate world and decided that we wanted a different way of life. We left high dollar careers and put every dime in to building a destination park that we hope families will want to make memories at for generations. We have worked in operations, marketing and events. We have over 30 year's combined experience. We don't have specific seminar documents but we have both attended, spoke at and executed seminars. One I planned and executed was for Walmart Corporate Marketing. I communicated with vendors all the way up to the CEO.
---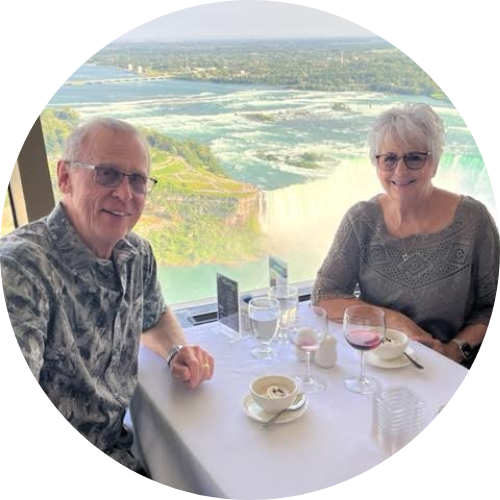 Darell Larson
My wife, Patti, and I purchased our Campground (Yukon Trails Camping) in April, 1996. We operated it with our three children until September, 2008. During those years, I served on the WACO board (our state association) and held the offices of Treasurer and President. We attended many WACO "Cracker Barrels", Work Shops", and State conventions as well as several ARVC conventions. I did the presentation "Are You Ready To Sell" at our 2005 State convention – we had just gone through the whole selling process. In my pre- campground life, right out of college I worked for The West Bend Company in their Purchasing Research Dept. for two years. After that, I worked for 23 years for a statewide construction equipment company and was their sales manager and VP of sales for the last four/six years. After we sold the campground, we started up LeCakery, a Bakery, Catering, Café and Coffee Shop which we operated with our daughter, who had just graduated from culinary school. We decided to sell it three years later giving us another round of experience in the selling of a business. My education background is K through 12 and College (graduated from Stout University). I also attended purchasing management courses, sales management seminars, the Dale Carnegie Sales Course, Real Estate Licensing and continuing education courses. I also served on a 12 member committee with the Wisconsin Dept. of Health and Family Services to re-write the State of Wisconsin "Campground Code" – On a personal note, we are blessed with a wonderful family consisting of a son and two daughters, a granddaughter and three grandsons.
---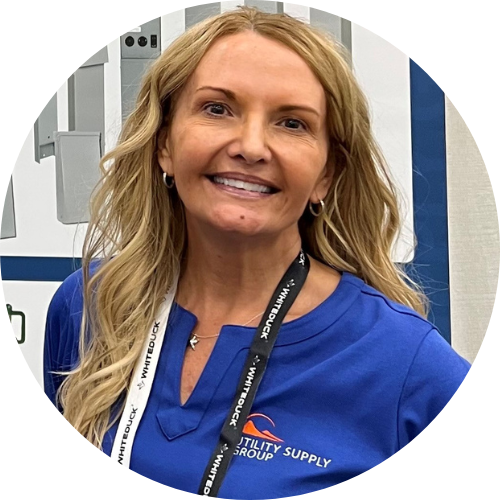 Heidi Doyle – Utility Supply Group
Heidi has a long history in the outdoor hospitality business, growing up on a resort that her grandparents built in Northern Wisconsin.
At the Utility Supply Group, Heidi works as an Education and Strategic Relationship Coordinator. Within this role, she works on
product education for all company employees, and also as USG's spokesperson for company events, partnerships and industry
associations. Heidi keeps current on the NEC and NFPA 1194 to keep customers properly educated. Throughout the year, you can
find Heidi at many national and state industry conventions, often presenting important information to attendees and interacting with
park owners. Heidi lives with her husband, west of Madison, Wisconsin.
---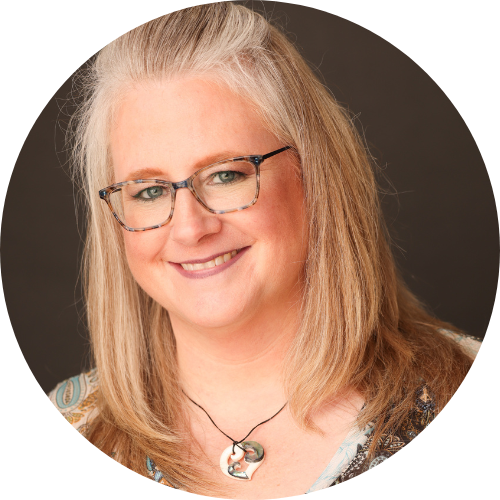 Heidi Meckley – Heidi Meckley Coaching
Introducing Heidi Meckley, an accomplished Accountability Coach with a remarkable career spanning three decades in direct sales. She's not only a seasoned industry pro but also an insightful author who explores the impact of choices on life. Inspired by her journey recovering from Post Concussion Syndrome, Heidi is dedicated to helping individuals master self-accountability. Join her for a powerful coaching experience that will elevate your persona and business success.
---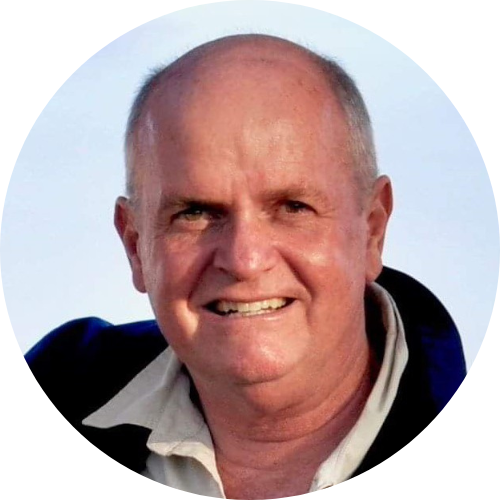 Jeff Crider – Camping Info Source
Jeff Crider is a longtime freelance writer and media relations consultant for campground and RV industry associations across the
country. He has written for Woodall's Campground Management for more than 20 years and secured positive camping story
placements in media outlets across the country, from AAA to National Public Radio and The New York Times. He worked as a daily
newspaper reporter for nearly 12 years before becoming a public relations consultant.
---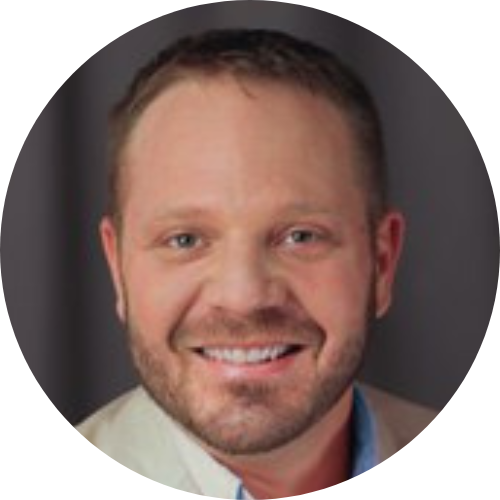 Jeff McCaskill – Access Parks
Jeff is a sales manager for AccessParks. He has over a decade of experience in all aspects of telecommunications solutions, from fiber to wireless. He is currently responsible for AccessParks Broadband solutions in the Midwest.
---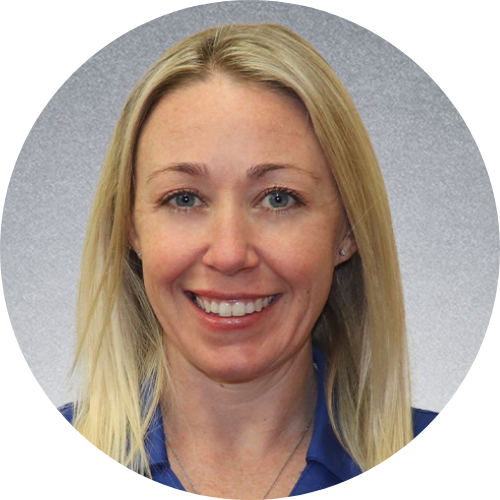 Jen Rice – Empire Recreation Management
Jen Rice, General Manager at Empire Recreation Management, oversees three WhoaZone floating aqua parks across the U.S. With a rich background in guest service, she spent over 12 years in operations and training leadership at Universal Orlando Resort and previously owned two Fun Bus kids fitness franchises. A graduate of the University of Central Florida's Rosen College with a BS in Hospitality Management, Jen brings a wealth of experience to creating exceptional outdoor recreation experiences.
---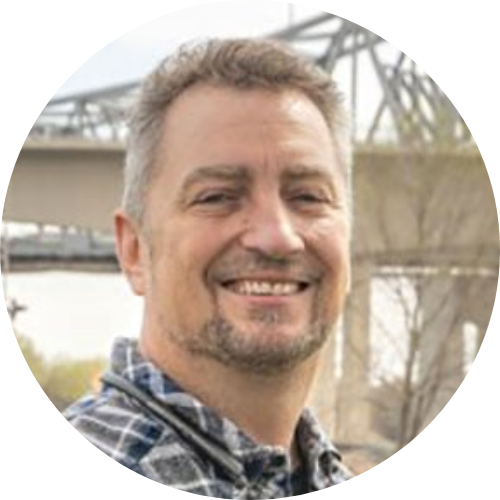 John Jaszewski – Campgrounds4sale.com
Twenty years in corporate management focused on Information Technology and Manufacturing automation. Then left Corporate American to become a real estate investor. For the past 20 years he has owned and operated a real estate company, selling more than $400 million dollars in real estate, including $38 Million in 2021 alone. He has been involved in 48 campground closings in just the past
three years. His focus now is helping people become wealthy and independent. He has created almost 100 millionaires in his lifetime – His goal is to make you his next millionaire!
---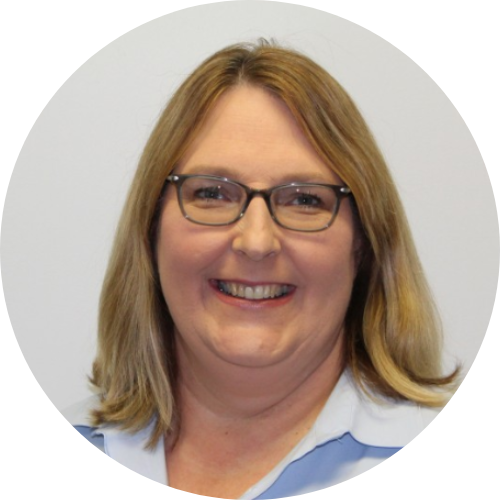 Kelly Jones – The Jenkins Organization
Kelly Jones joined The Jenkins Organization in 2020, bringing a wealth of experience and expertise in RV resorts with a background deeply rooted in the industry. Her tenure as the General Manager of the campground marked significant accomplishments, including being named Operator Of The Year on two separate occasions. Kelly went on to assume the role of Vice President of Operations at Leisure Systems, Inc., the distinguished franchisor overseeing Yogi Bear's Jellystone Parks. In this capacity, her primary focus was collaborating with franchisees to enhance operational efficiency and drive revenue growth. As Vice President, Kelly Jones maintains overarching responsibility for the operational facets of the entire RV resort portfolio. This multifaceted role encompasses extensive duties, such as providing guidance and support to district managers, ensuring safety and compliance standards, and oversight of annual operating budgets. Beyond her corporate role, Kelly is an actively engaged National School of RV & Campground Management instructor. She also shares her expertise with audiences at both national and state conferences. Kelly earned the ARVC Above and Beyond Award, and in 2020, Kelly was honored with the Herb Strauss Educational Impact Award.
---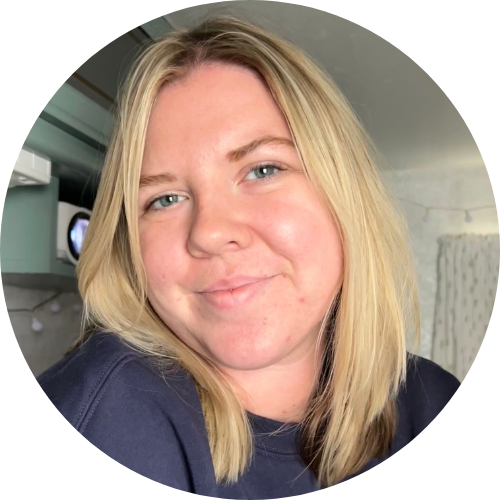 Kiley Smith
Hello, my name is Kiley Smith. I'm 23 years old and I live out of my RV full-time while working and traveling. I fell in love with travel at a young age and worked hard to create a nomadic lifestyle for myself. I was a camp counselor in college, which turned into a passion for camping and activity planning. I now work with Lori Severson at Champions Riverside Resort doing administrative work, social media, and will be the summer 2024 Activity Director.
---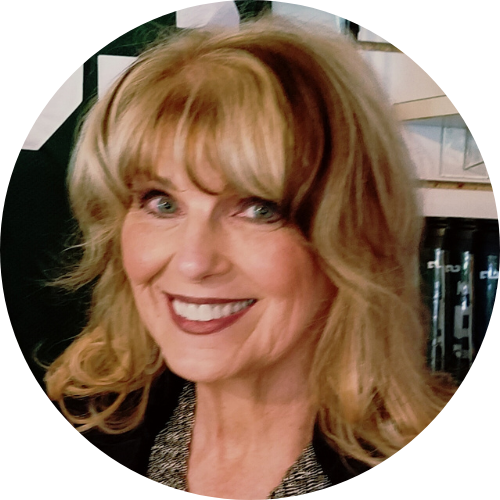 Lori Severson – Severson & Associates
Lori has owned Severson & Associates for 20+ years, a training, consulting and marketing company. Her energetic presentations are
filled with forward thinking ideas you can immediately put to use in your business. Her interactive training style allows you to gather
ideas from your peers as well. Her passion for success and management excellence will inspire, challenge and encourage you to take action toward continuous improvement in yourself and your organization. Lori has presented to companies like Walt Disney World,
Camp Snoopy, Six Flags, IBM, Global Access, TRW, WinCraft, Behrens, Crenlo, GKN, Artsway, Wells Fargo, Merchants Bank, Farmers Bank, Ho-Chunk Nation, ARVC, Jellystone Parks, McDonalds, St. Mary's University, TACO, CONY, KOA, PCOA, Iowa Campground Association, along with a wide variety of other companies that help her bring a strong knowledge of today's business to you. She owns Champions Riverside Resort along with her husband Rick. She is the Executive Director for WACO, the Wisconsin Association of Campground Owners, and volunteers for the Gilbert Brown Foundation.
---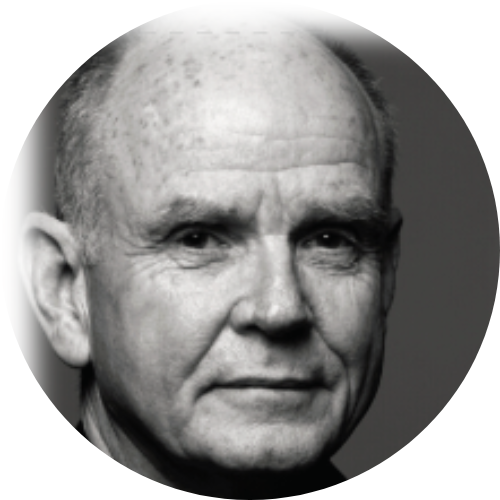 Lon Lane – Inspired Occasions
Lon Lane, co-owner and president of Inspired Occasions, is a native of Florida and holds a degree from the University of Florida in Advertising/Marketing and Public Relations. After 10 years of agency work, Lon joined Hallmark Cards in the field marketing division and then in 1982 moved to Kansas City to work in the corporate headquarters where he developed and launched Hallmark's first Corporate National Retail Advertising program. Four years later, Lon started Lane & Company, a marketing and consulting firm helping develop corporate and private catering businesses in the Kansas City area. In 1991, Lon, a self-taught chef, co-founded Inspired Occasions as The Catering Company with his wife, Marcia and has been dazzling clients nationwide with his innovative and creative style ever since. Lon has served on the Board of Directors of The International Caterer's Association and currently serves as Chairman of the ICA Educational Foundation. He also develops, teaches and conducts event seminars and is a frequent presenter and speaker at event industry conferences nationwide including Catersource and ICA's CaterArts. Lon and his wife Marcia sold Lon Lane's Inspired Occasions in October of 2019. Lon has continued on in the hospitality industry consulting and teaching classes.
---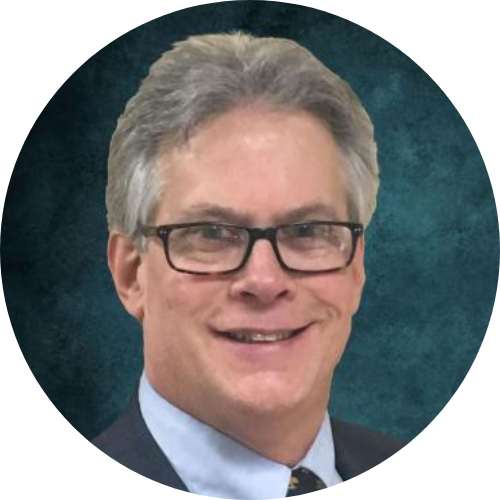 Mark Hazelbaker – Kasieta Legal Group
Mark Hazelbaker brings 40 years of experience as a lawyer in government service and private practice, a lobbyist and local government administrator. He has represented hundreds of communities, businesses and thousands of individuals and tried thousands of cases in court ranging from small claims to filing a brief with the US Supreme Court. Mark is the Legal Counsel for the Wisconsin Association of Campground owners, and represents dozens of campgrounds in Wisconsin. He also has worked with ARVC and state associations around the US on legislation and other issues. Mark led efforts by WACO in 2016 to win enactment of legislation giving private campgrounds immunity for inherent risks of camping. He has written and annually updated a model seasonal camping agreement for Wisconsin campgrounds. He speaks at campground meetings regularly. Mark's broader practice includes municipal, zoning, land use, employment and small business law. Although he has also handled many criminal and family law cases, he is happy to have given those up.
---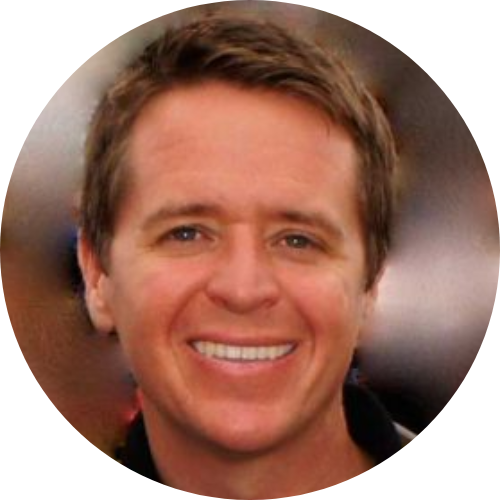 Mark Koep – CampgroundViews.com
Mark Koep is the President and CEO of Campground Views, Inc. He has an MBA from Pepperdine and has devoted the last decade to making the Outdoor Hospitality Industry bigger and better. He is the host of the wildly popular Facebook Group for RV Park Owners, a regular speaker at industry events, sought after consultant, father of two, and fulltime RVer for 12 years. No one knows more about the Outdoor Hospitality Industry than Mark Koep who has personally visited over 5,000 campgrounds and RV parks. Client parks have measured tens of millions of dollars in increased revenue implementing the tools, strategies and processes laid out by Mark. Campground Views is the developer and operator of the proprietary Campground Virtual Tour technology. The only true virtual tour software designed specifically for the Outdoor Hospitality Industry. Campers can easily see the park, see the roads and see the sites. Park operators have measured over 244% increases in online bookings, drops of 40% for inbound calls and doubling of the length of their stays thanks to this tool. The technology has been implemented for almost one thousand RV parks and campgrounds across the US. The company's focus is to help campers find the right campground, at the perfect time, using the best equipment. For park operators the company provides a highly valuable tool to improve marketing, guest acquisition, guest experience and operational efficiencies. See what the fuss is about by clicking here https://www.campgroundviews.com/easier-bookings/
---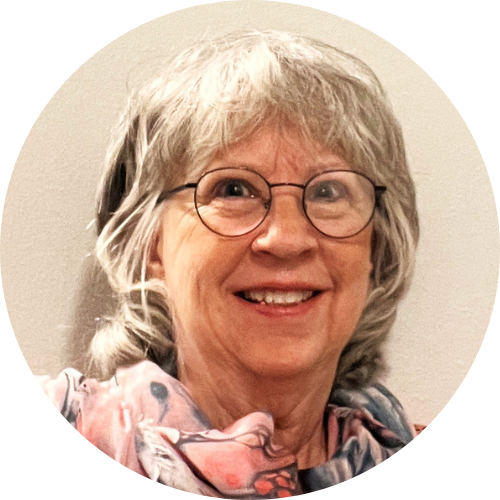 Mary Arlington – OHC/CPO, President MMCC, Inc, Executive Director CCLOA / KPOA / SDCOA Group
For 10 years, Mary Arlington was the owner/operator of a smaller overnight RV park in rural America. In that capacity, she faced incredible highs, yet also some of life's darker times, such as when she lost half of her staff, half of her corporation and her best friend all simultaneously when her husband died very early into their time with the RV park. Now her primary focus is on managing three state associations in which the average size member property is considerably less in size than what's more recently been quoted as the national average. Still, those associations must be relevant to all outdoor hospitality segments in their respective state:  small to mega properties, family operated to corporate structure, in tourism destination spots to rural ones, and to those who offer simple campsites to those who have leaped into glamping, off-grid, and so forth. She's an award winning RV park owner, and even a nationally recognized association leader. Today, she's here for you.
---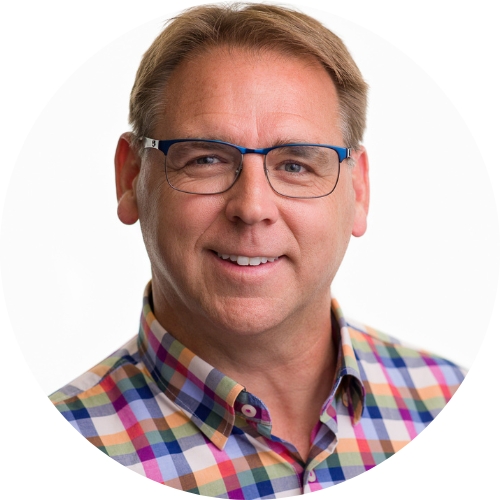 Matt Heller – Performance Optimist Consulting
After 22 years working in operations and human resources within the attractions industry, Matt Heller founded Performance Optimist
Consulting in 2011 with one simple goal – help leaders lead. He does this through personal coaching, interactive workshops, and
large-scale learning experiences. He has written two books on employee engagement and leadership and hosts a weekly podcast
focused on elevating the guest and employee experience. Matt, his wife Linda, and their dog Otis live in Hendersonville, NC.
---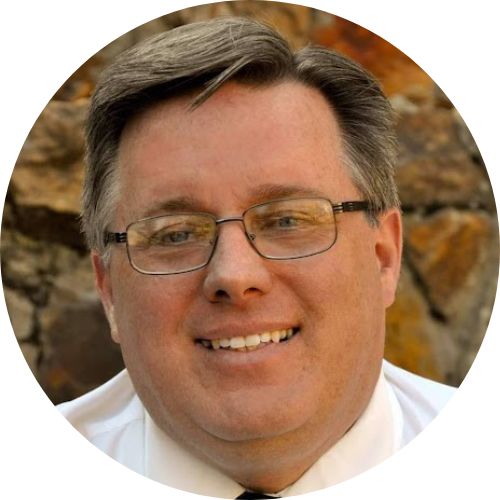 Michael Denton – ResNexus
Michael has been with ResNexus for 2 years and has personally worked with 400+ campground and lodging properties. Michael has traveled far and wide across the United States and the world, where he has loved meeting, learning from, and sharing his industry knowledge. He is excited to share his knowledge and experience with the OTA's and how to increase direct bookings.
---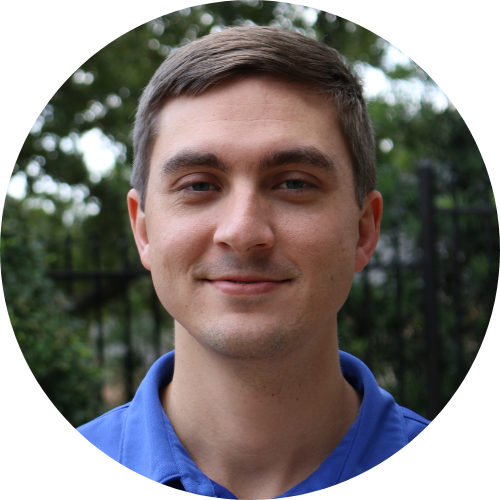 Michael Moore – Texas Advertising
Michael Moore has been working in the campground industry for over 20 years. Starting in the mail room, he has worked his way up to be the General Manager of Texas Advertising which owns such divisions as AGS Guest Guides and TXAD Website Design and Development. He's also the Assistant Executive Director of the Texas Association of Campground Owners (TACO) and currently serves on the OHI Board of Directors representing campground suppliers and vendors and does PR and Marketing for the Campground Association Management Professional group (CAMP). His degrees and certifications include an MBA from TCU in Fort Worth, Texas and a Certified Tourism Executive certification from the Texas Travel Industry Association.
---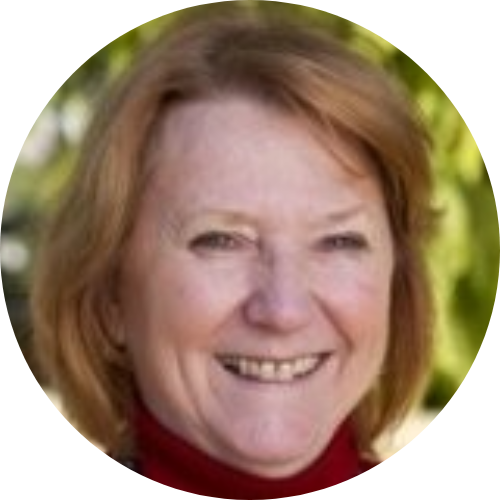 Pamela Wright – Focused on Management
Focused On Management was established when Pamela Wright recognized the pain that new owners as well as existing owners were experiencing with their RV park/ resort/campground assets. As a seasoned professional, Pamela is highly regarded within the Outdoor Hospitality Industry for her combination of creativity, results orientation and focus on budget constraints in providing integrated and complete strategies. She has experience in the complete operation of an RV resort/park/ campground, including areas such as maintenance issues, infrastructure issues and on site water/sewer treatment plants. With over 18 years of experience, Pamela has been instrumental in helping RV Parks/Resorts/Campgrounds establish systems, policies and procedures ensuring that the property is operating at peak efficiency and delivering on the ROI.
---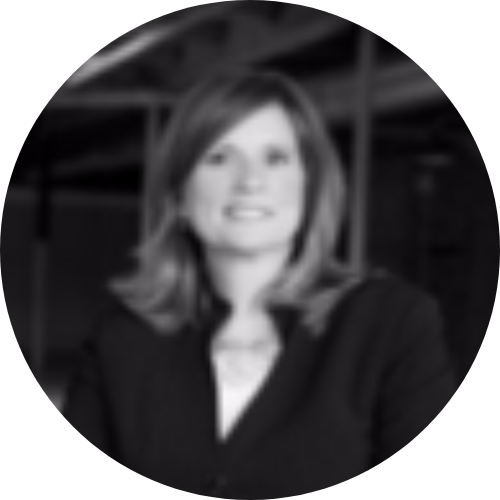 Patricia Lombardo – The Jenkins Organization
A lifelong Chicago resident, Tricia embraced the camping lifestyle so much that she became a seasonal at a WI park, immersing herself in campground culture while providing "boots-on-the-ground" support six months of the year. Tricia holds degrees in Finance & Marketing from Loyola University Chicago as well as ARVC's Certified Outdoor Hospitality Professional credential. By working collaboratively – sharing information, resources, industry advocacy and best practices – we can continue to see guest satisfaction and financial rewards soar to the betterment of this industry.
---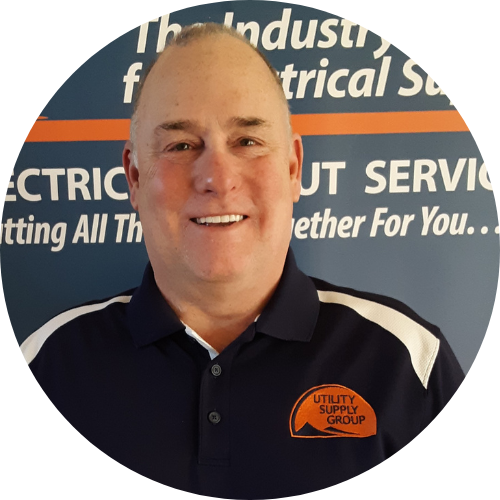 Paul Croteau – Utility Supply Group
Paul has over 35 years combined experience in design, manufacturing, product development and sales of electrical products
specifically for RV parks, resorts, campgrounds, and manufactured housing communities. Paul joined Utility Supply Group in 2013.
He has participated in many national, regional, and state association trade shows. As well as speaking at many seminars and workshops. As USG's Sales Manager & Project Engineer, he uses his product knowledge and industry expertise to provide significant
technical and customer service support. Working closely with campground & RV park owners, developers, engineers, and
contractors. He manages the unique electrical layout design assistance the company offers. Paul works in the Kansas City sales
office and resides in Lee's Summit, MO. As a fellow RV owner & enthusiast, he understands the needs for a well-designed facility
---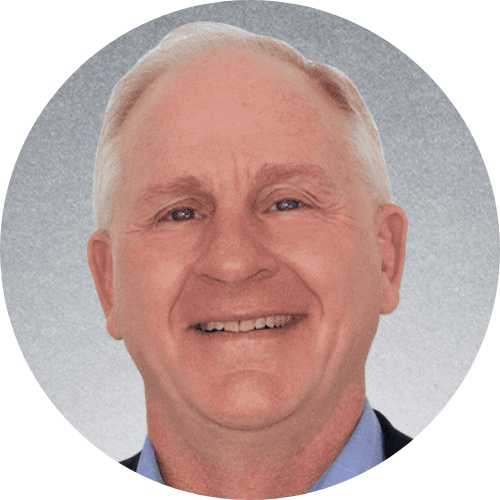 Ron Romens – Commercial Recreation Specialists
Ron, President of CRS, is a seasoned leader in commercial recreation, specializing in assisting campground owners in developing open-water recreation venues from concept to completion. With over 30 years of experience and a track record of success, Ron brings invaluable insights and innovative methods to enhance campground offerings. As the visionary behind three WhoaZone Aqua Park locations across the US, he is dedicated to sharing his proven expertise, guiding campground owners to elevate their recreational facilities.
---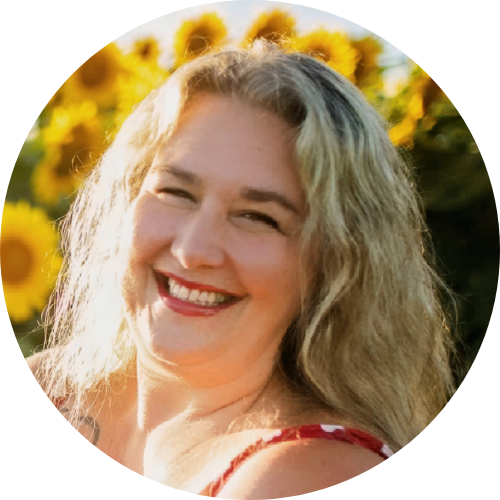 Sarah Krause – CCO at C&D Hospitality
Sarah Krause currently holds the position of CCO at C & D Hospitality. Onsite manager of Rivers Edge Campground as well as oversees operations at all of their other locations. A long history in business ownership, and customer service she brings a new lively view to all things hospitality.
---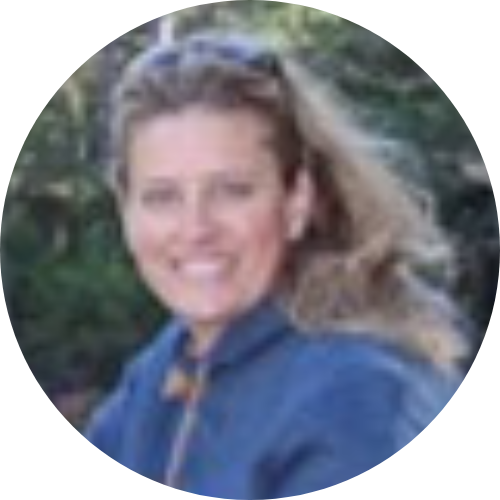 Tiffany Pargman – Indian Trails Campground
Tiffany is a 3rd generation campground owner at Indian Trails Campground in Pardeeville, WI. She was born and raised in the campground industry, with her grandparents starting Indian Trails in 1965. She attended 2 years of the National School of Campground Management in Wheeling, WV and is passionate about our industry and enjoys all things store and gift shop related. Tiffany has served on the board of directors for WACO for two years in Wisconsin. Tiffany married a camper boy and they just celebrated their 26th Anniversary. They have two boys (oldest is married a land surveyor and the youngest is leaving for Texas for 6 months for Air Force basic training and Intelligence Tech School). Outside of the business, Tiffany enjoys… who are we kidding, do we really have a life outside of the campground?! When she does have the chance to get away, she enjoys hiking and spending time with family and friends.
---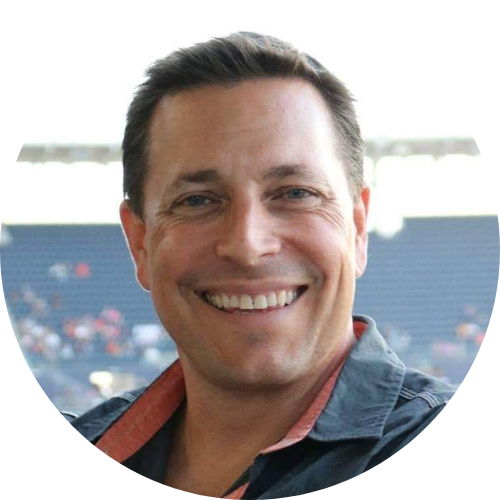 Todd Sabo – Park Vendor Review
Todd Sabo is the President and CEO of Park Vendor Review (PVR) – www.ParkVendorReview.com. PVR is the #1 online, outdoor hospitality marketplace, where RV park owners, investors, managers, employees can search, compare and review the best vendors in the industry. The platform offers valuable industry education with buyer's guides, podcasts, white papers and webinars. Users can start discussions filtered by category, vendor or topic of interest. Connect with vendors and peers to grow your network.
Prior to Park Vendor Review, Todd worked in the outdoor hospitality industry, specifically in the reservation systems sector, for 10 years. Todd served as the President of the North American divisions of Newbook and RMS North America. Todd has been in the technology space for 25 years and has a degree in Computer Information Systems.
---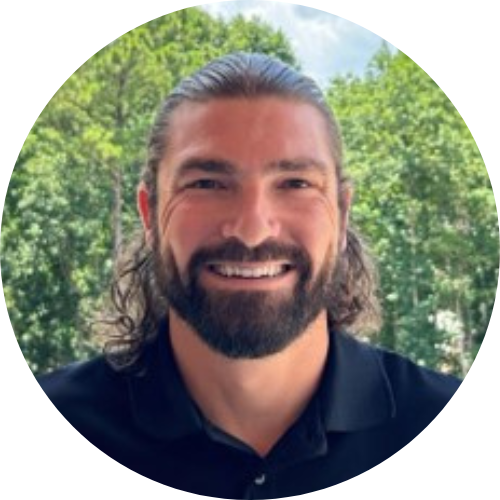 Tyler Watts – Broad River Campground
My name is Tyler Watts. I hold a Civil Engineering Degree from the University of North Carlina at Charlotte & I am also a General Contractor who built Broad River Campground located in Mooresboro, NC. I am also one of owners of the campground. I discovered real estate about 10 years ago and our group focused primarily on apartments. In 2020 I decided to pitch the idea of building a luxury RV & Glamping resort and fast forward to July 2022, we took an 82 acre tract of raw hunting land and developed it into a resort destination! Speaking on How to build and profit from a Glamping resort will allow other owners/operators/developers in the industry to see that you CAN take a raw piece of land and make something out of it! (With no prior building experience, just the right team) My knowledge and lessons learned from building RV sites/Cabins/Glamping Domes can be utilized for others to learn from my mistakes. I can educate them on the Do's and Don'ts that have worked for us! Everything from selecting a piece of land, to permitting, to literally crawling on top of a Glamping Dome to tightening the bolts 🙂