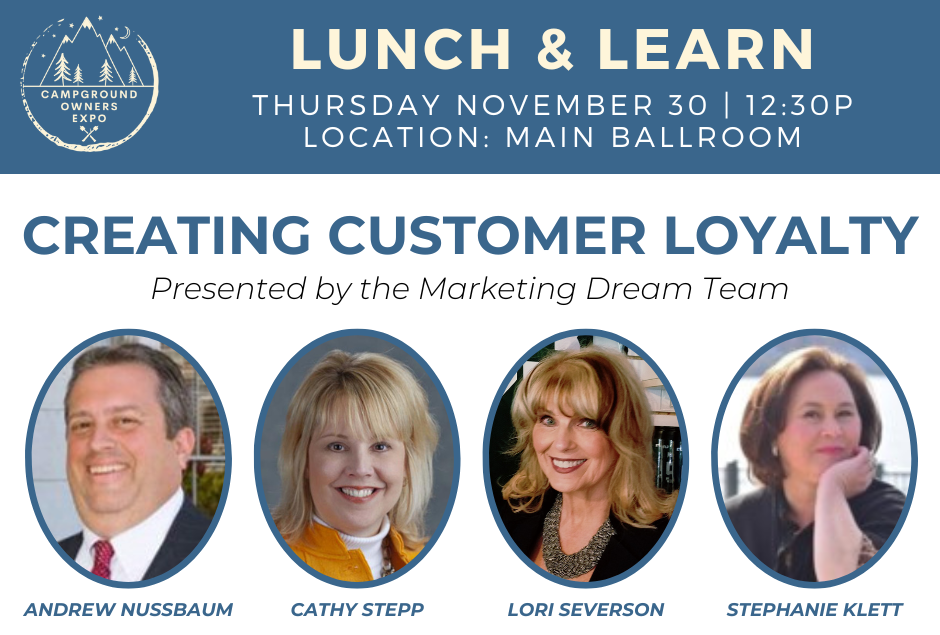 These marketers have been working in the industry for over 20 years each, bringing so much value to this session! Enjoy lunch while you listen to their expertise and valuable insight into creating a loyal customer base. This team's friendship and professional relationship goes way back, and they're excited to join forces again to bring you this great session, so it's sure to be well worth your time, but also plenty of fun and entertaining! Don't worry, there will be time for questions at the end as well.
What to expect from this session:
Learn how to attract group business to your campground!
Determine the best places to market and get the word out!
Understand how important it is to work with your local community!
Attending this session will also put you in a drawing to win YOUR CHOICE of a trip for two to Las Vegas or $1,000 cold hard cash!
This is a ticketed event that includes your lunch. Tickets are $35 per person. You'll also receive five additional tickets for the grand prize drawing on Friday!